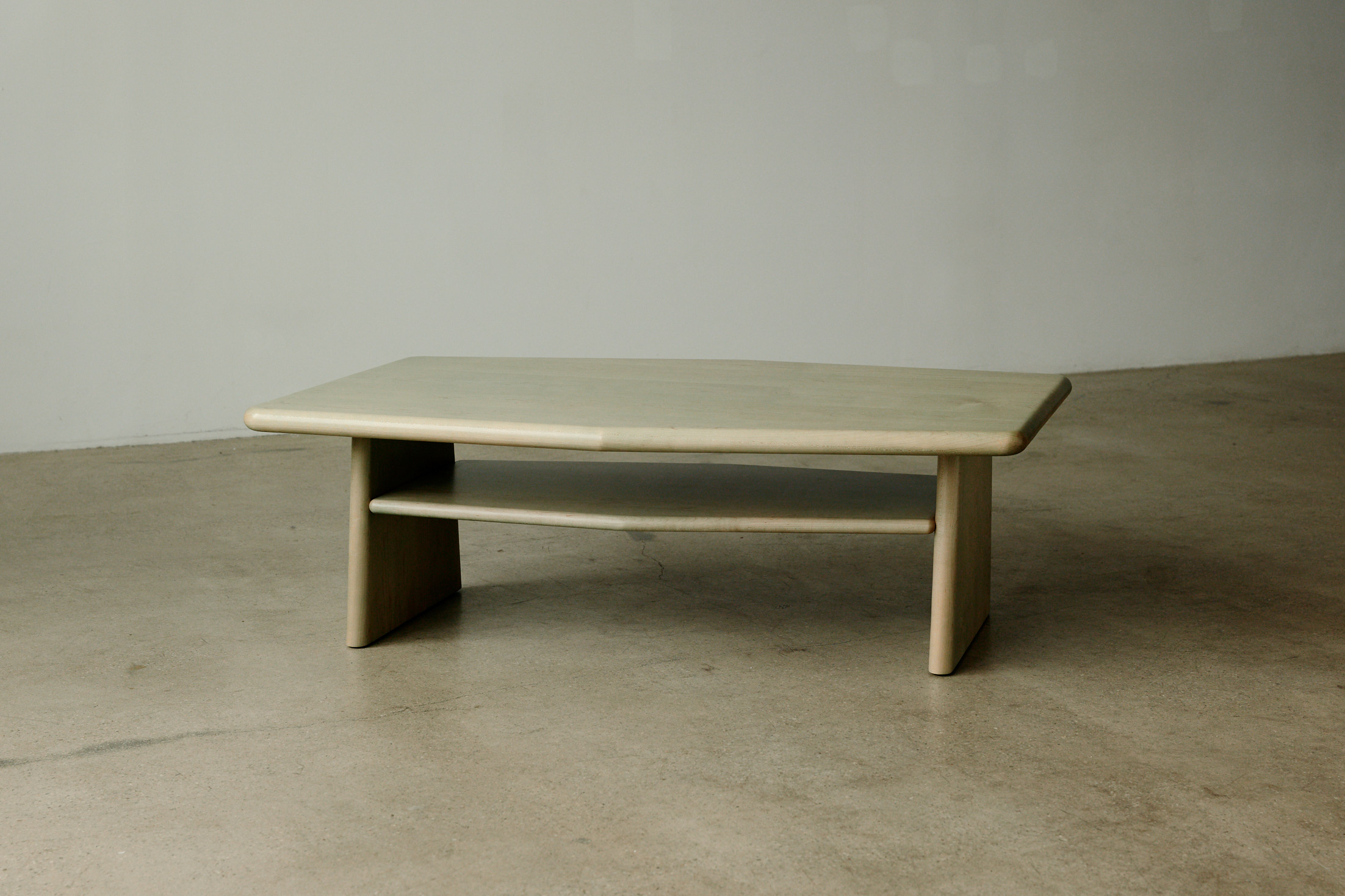 Oblique Coffee Table
$4,500




The Oblique coffee table features rounded edges and diagonal lines that make it easy to walk around. A lower shelf provides extra space to store things out of sight, clearing a blank canvas to gather around among friends.

The coffee table is available in three color options made exclusively for JUNTOS: a light green called Lichen, a dark blue called Tide and a deep purple called Tinto. All color wood stains are finished with a HAPS free lacquer.

The piece is manufactured in Lewiston, Maine using hard maple sustainably sourced from the North East of the United States.


Product Dimensions
Made to order (Lead time 20-24 weeks)
L 48" x W 32" x H 16"